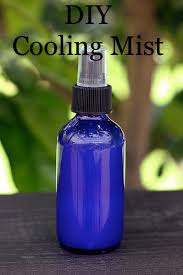 We recently had a heat wave this summer that brought the temperature into the 30's. It was 36 degrees when we went camping in Squamish BC!
Fewf.
I survived it with tons of water and Peppermint Essential Oil. I used the oil on the back of my neck and on the soles of my feet. My favorite application method was on a spritzer though. My cooling spray really helped to beat the heat. So, I wanted to share the recipe. I used a 4 oz glass spray bottle, but you can adjust the recipe to fit into any size bottle.
1/4 cup of Witch Hazel
Purified Water
4 drops Peppermint Essential Oil
4 drops Lavender Essential Oil
Its the easy.
Also- you could add some Aloe Vera Gel if you wanted to use it on sunburns.
Enjoy!